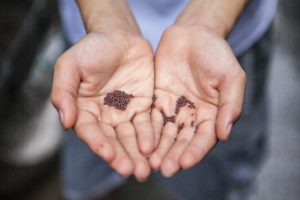 This quarantine has me cooking dinner more often (can anybody identify with that?) And as I was looking through my freezer the other night, and I found some seeds.
What are they doing in my freezer? Well, at the moment, not a doggone thing. They are taking up space. I had stored them in there a few years ago to preserve them, but I always forget they are there at planting time. What good are they if I don't plant them? Good question.
As Christians, we have all heard Matthew 17:20 where Jesus said that we can have faith as small as a mustard seed and speak to a mountain and tell it to move, and it WILL. And we have our little mustard seed necklaces and mementoes to remind us. And that's fine. But think about the purpose of a mustard seed.
In fact, think about seeds in general. They are valuable. More valuable than we probably think. In this world where we tend to hit the grocery store or even the farmer's market to get our produce, many of us don't think about the real value of a seed. But the truth is, without seeds, we would starve. Even the livestock we eat, live on plants. But the value of the seed is NOT in the seed itself. If we just set it in the living room and look at it, and never do anything else with it, is it valuable?
Of course not.
The VALUE of a seed is in it's POTENTIAL.
What potential, you ask? The potential to GROW!!
A mustard seed of faith is great, because you have a start! But you can't just set it in your spiritual curio cabinet and admire it!   It's not like the guest towels in Mama's bathroom that are only for looks (NOT to dry your hands on!)  God didn't give you the "display model" mustard seed that is too pretty to use.
You have to put that seed to WORK. You have to plant it. You have to water it. You have to tend it!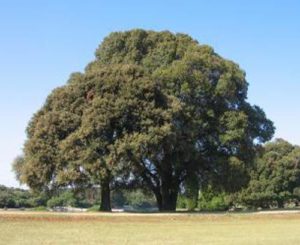 So our faith starts out teeny tiny, and when we USE it – speak it, act on it – we plant it. It grows. And it grows and it grows. When it matures, it produces a tree. A mustard TREE is pretty big. And like most trees, among other things, it provides a home and protection for critters, shade, a windbreak, and it's just beautiful to look at. And do you know what a mature plant does? It puts out more SEEDS! Seeds to keep! Seeds to share! Seeds to plant! SEEDS TO USE!
Matthew 13:31-32 NIV
He told them another parable: "The kingdom of heaven is like a mustard seed, which a man took and planted in his field. Though it is the smallest of all seeds, yet when it grows, it is the largest of garden plants and becomes a tree, so that the birds come and perch in its branches."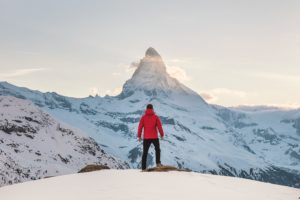 Put that little mustard seed to WORK, y'all!! Plant it! Water it! And let God grow it!!
Speak faith – not doubt and defeat. The Word says in James 1:8 that a double-minded man is unstable. So don't speak doubt and negativity. Speak only faith! We are told that faith means to (Romans 4:17) "calleth those things which be not as though they were." Proverbs 18:21 says that the power of life and death are in the tongue.
Speak it, y'all! Speak it!!
In the mustard seed scripture, it doesn't tell us to PRAY and ask God to move the mountain. No, as Christians we ALREADY have the authority that comes with the NAME of Christ. It tells US to SPEAK to the mountain and tell it to move.
1 Corinthians 3:6-9 NIV
I planted the seed, Apollos watered it, but God has been making it grow. So neither the one who plants nor the one who waters is anything, but only God, who makes things grow. The one who plants and the one who waters have one purpose, and they will each be rewarded according to their own labor. For we are co-workers in God's service; you are God's field, God's building.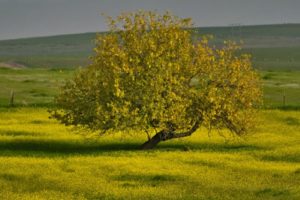 God has really been dealing with me about my mouth in recent months (all y'all that know me personally…I see you laughing.) But this resonated with me, because it's so easy to say that I am believing for something and then get discouraged because I haven't SEEN it yet. Then repent and believe some more. Then get frustrated and say, "I don't know if it's gonna happen or not." Then get all excited and believe again… Do y'all see where I am going with this? It's like schizophrenic Christianity. It's double-mindedness. It's CRAZY. And it's NOT Biblical.
So GET THAT MUSTARD SEED out of your display cabinet and use it like it was meant to be used!! Be consistent! Speak it! Speak it! Speak it! And if you believe it's happening, ACT like you believe it. Spend some time this week looking back on the miracles in the Bible. When folks got big miracles, the Word tells us they BELIEVED. They had faith that manifested through either what they SAID, or how they ACTED or both. Grow your mustard seed, and let it provide shelter and a windbreak for others. Let it produce seeds that others can plant and grow.
I HAVE A MUSTARD SEED AND I'M NOT AFRAID TO USE IT!
What are you doing with your seed?
Matthew 21:21 NIV
Jesus replied, "Truly I tell you, if you have faith and do not doubt, not only can you do what was done to the fig tree, but also you can say to this mountain, 'Go, throw yourself into the sea,' and it will be done.
Mark 11:23 NIV
"Truly, I tell you, if anyone says to this mountain, 'Go, throw yourself into the sea,' and does not doubt in their heart but believes that what they say will happen, it will be done for them.
Luke 17:6 NIV
He replied, "If you have faith as small as a mustard seed, you can say to this mulberry tree, 'Be uprooted and planted in the sea,' and it will obey you.